Gravure technologies impress all Users!
Non-solvent-recycling Heat recovery Drying system
PhoeniX Dryer
Energy Saving Drying system K2 Dryer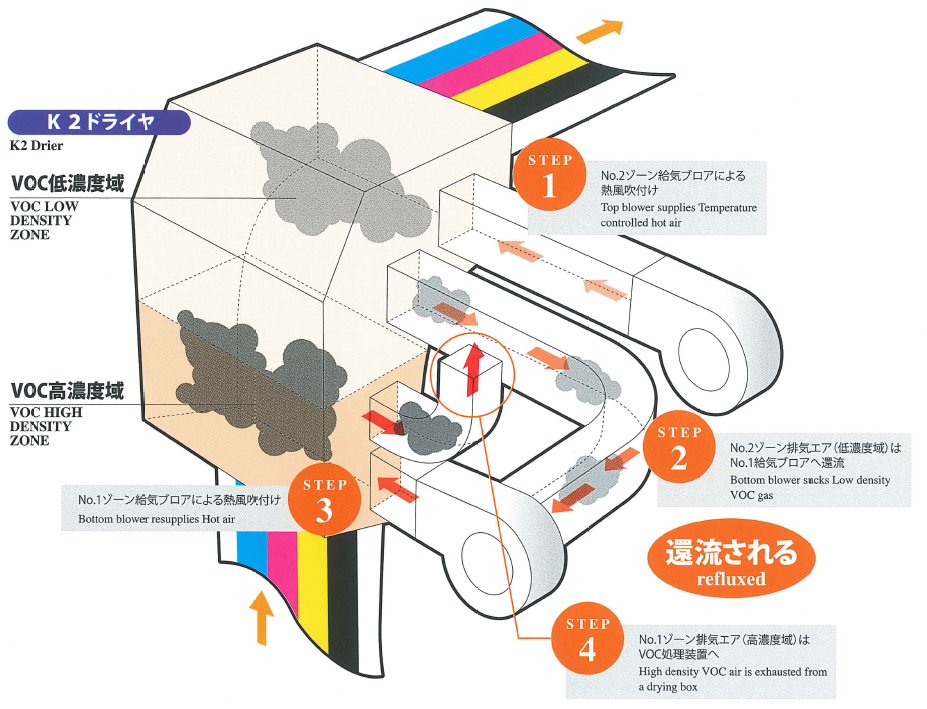 Original Technologies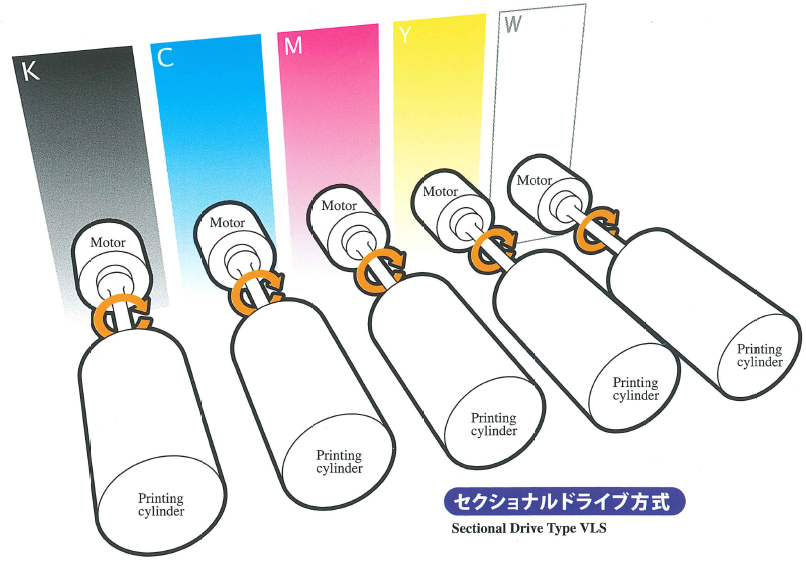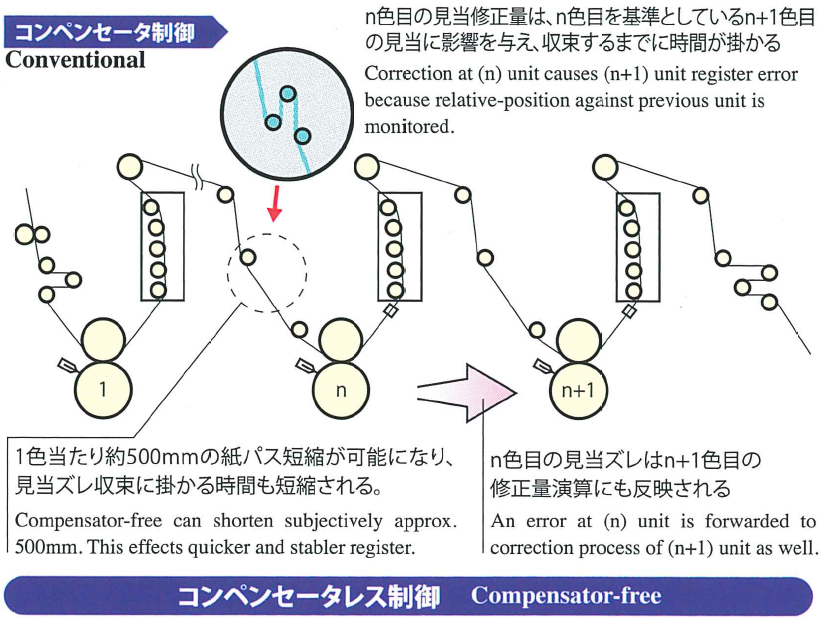 SynchroCool®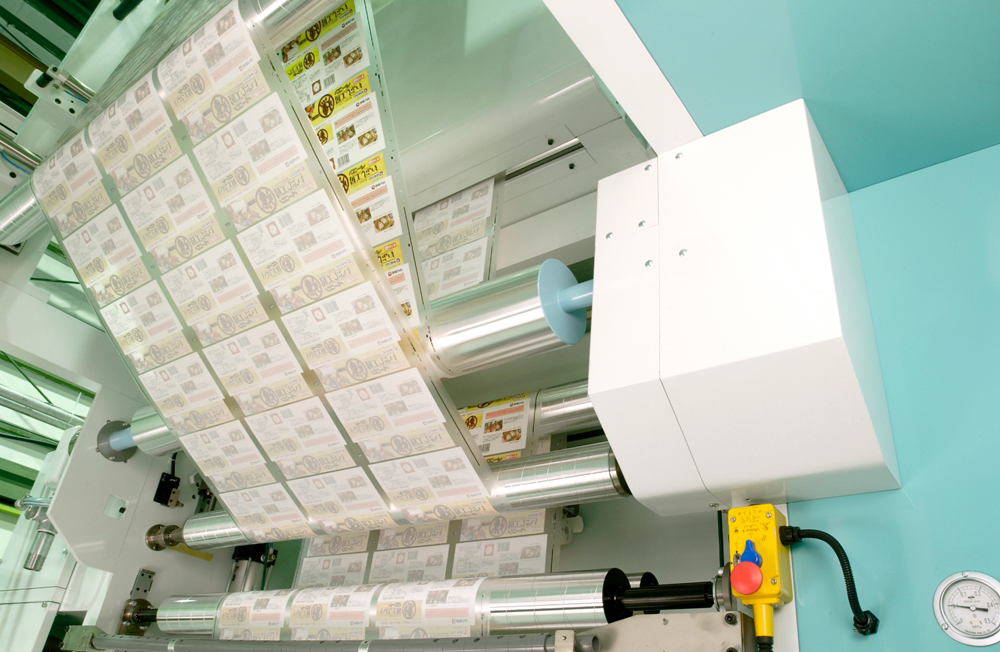 SynchroCool significantly improves web streight runnning even during speed acceleration and constant high speed operations.
ZIZAI-MAKI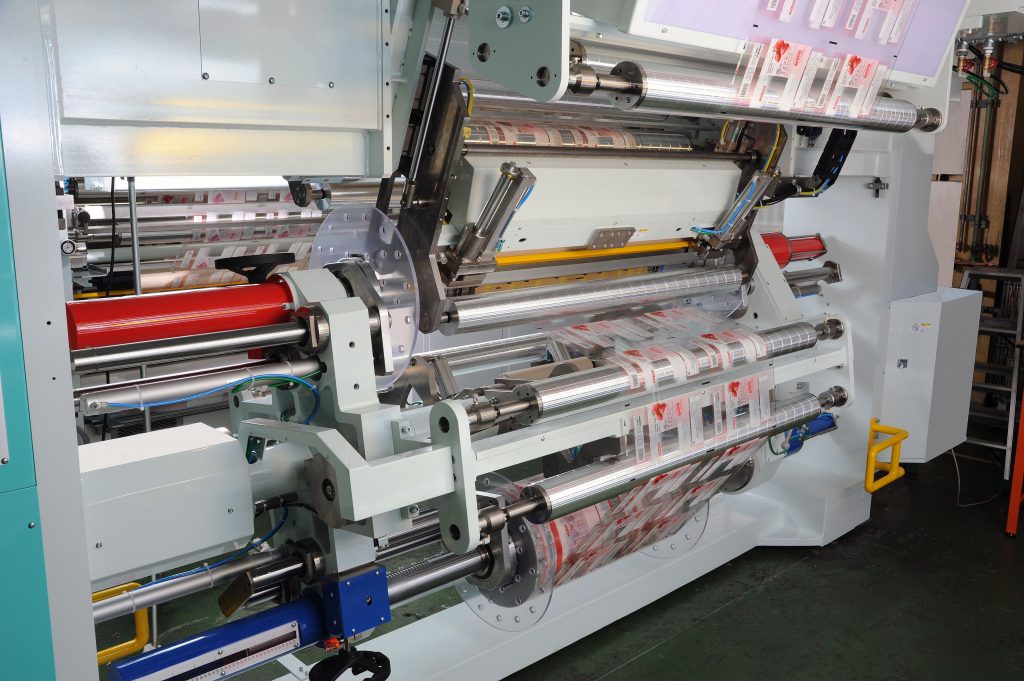 ZIZAI-MAKI allows rewinding with various conditions according to material types, rewinding speed and print design pattern.
Operators can select Narrow-width, Wide-width, Touch roll or Side discs rewinding to achieve desired rewound web rolls.
Accumlator splicing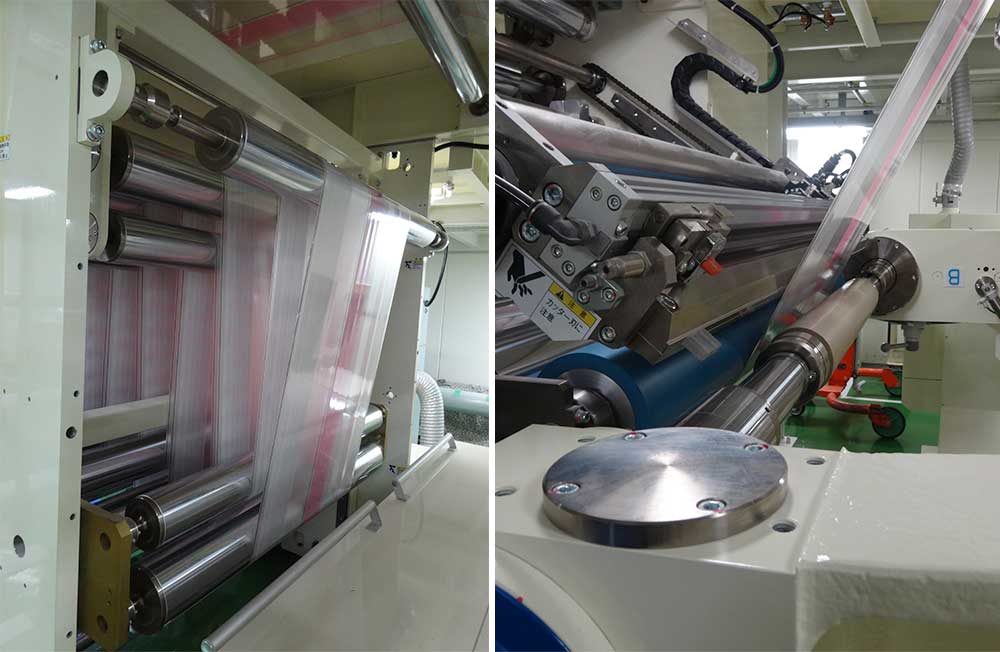 Orient Original Accumlator can be applied to laminated web materials splicing, thick web or even PE tube.
Wrinkle-free rewinding splicing brings you new level of high quality production.
Premium quality Guide rollers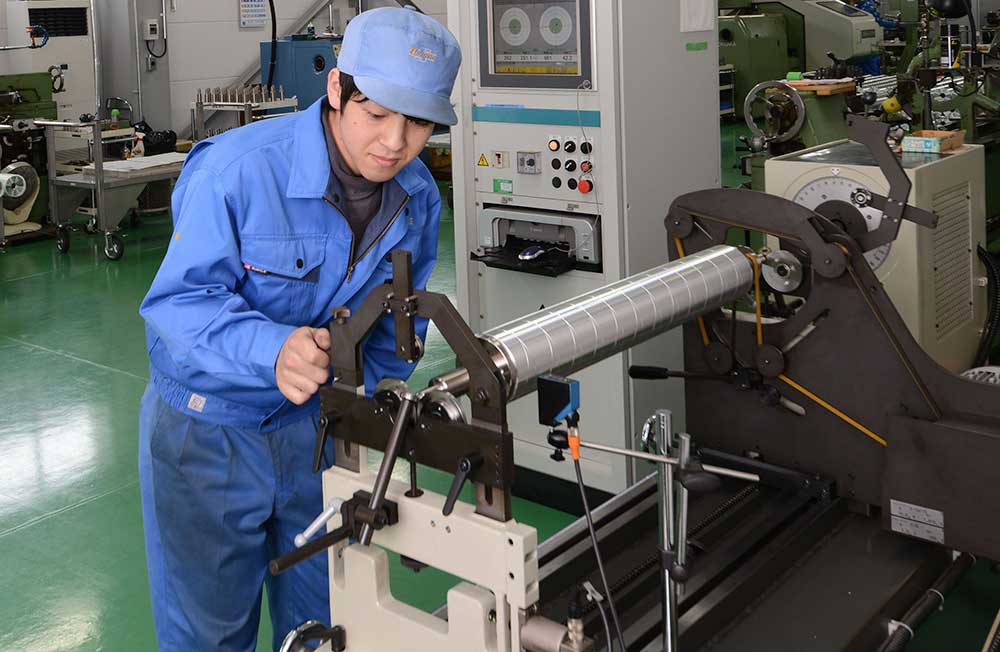 Guide rollers, which play are critical part in register matching and Web handling are 100% processed in house.
Every pieces is inspected to ensure perfect dynamic balance.
3D analysis and design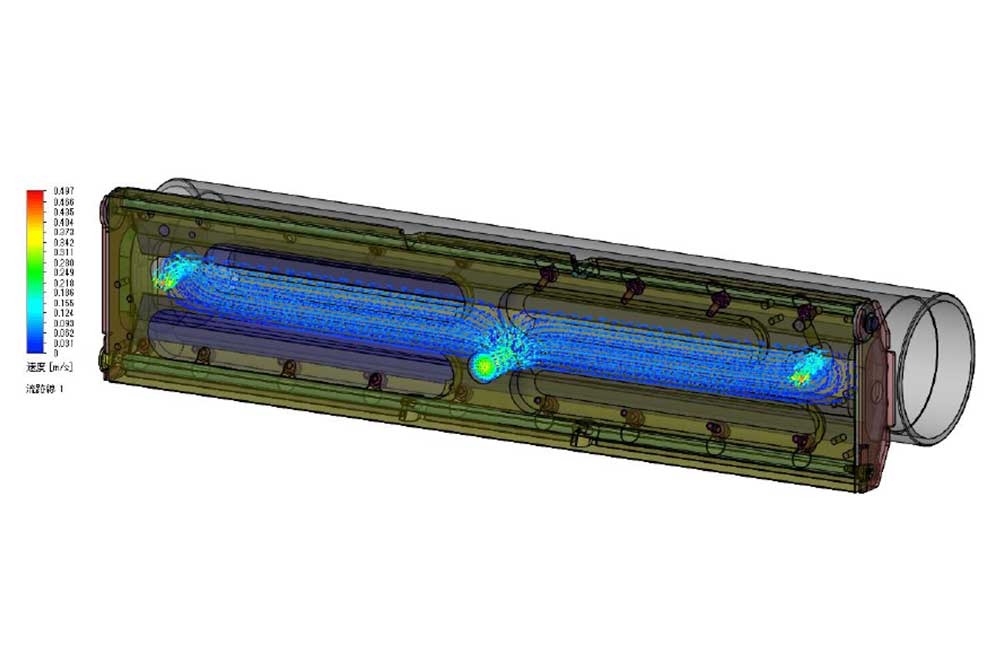 Utilzation of 3D CAD and CAE system enhance our Computer simulation about various mechanisms and ensure more theoretical designing works beyond experience based engineering.
Orient Original IT / IoT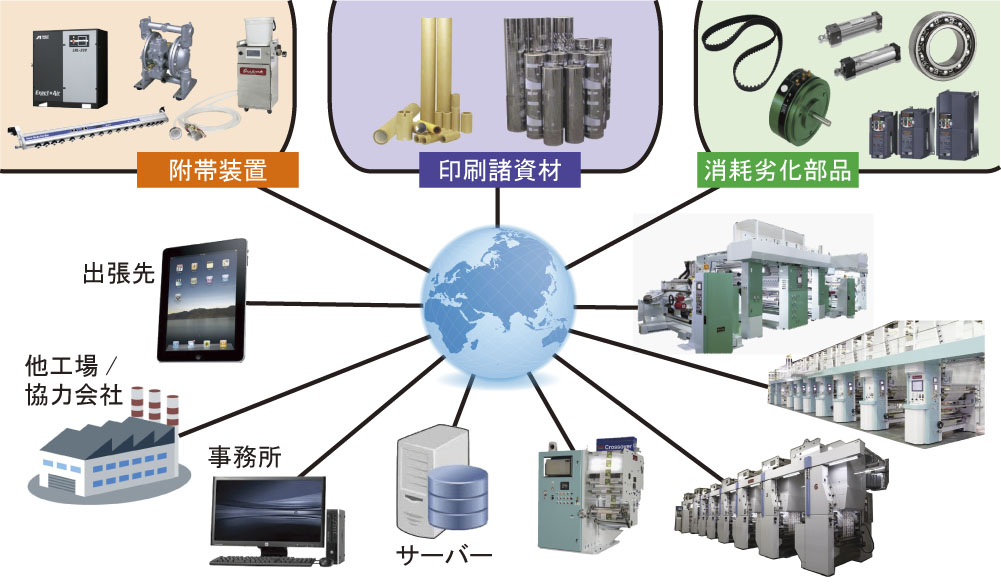 A variety of machineries and devices are integrated with digitally.
This enables real time productivity-maintenannce, production control and data analysis.
We are constructing an alliance in flexible packaging to provide better services.