Flexo Printing Press
Water based flexo printing press for super short-run-jobs.
Gravure printing vs. Flexo printing
Printing Cylinders and Plates
Gravure printing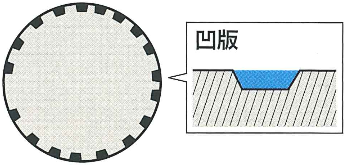 Gravure printing
Coating volume
Approx 4g/㎡ (wet)
Number of plates
175lpi 250lpi
Ink type
Solvent or Water based
Plate material
Iron (alturminum) core + plating
Exhaust VOC
Combustion
Viscosity
15 – 17 seconds (No.3 cup)
Flexo printing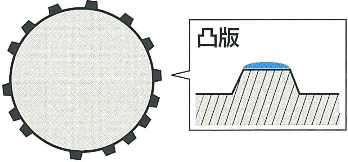 Flexo printing
Coating volume
Approx 1- 15g/㎡ (wet)
Number of plates
120lpi 133lpi 150lpi
Ink type
Water based
Plate material
Mandrel + cushion tape + resin plate
Exhaust VOC
Unnecessary
Viscosity
15 – 17 seconds (No.4 cup)
Printing principal and Register matching process
Gravure printing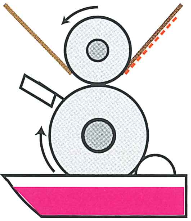 Transfer ink by high impression pressure (nip)
Tension fluctuation occurred when descending the impression cylinder
Doctor streak & fogging are typical problem
Flexo printing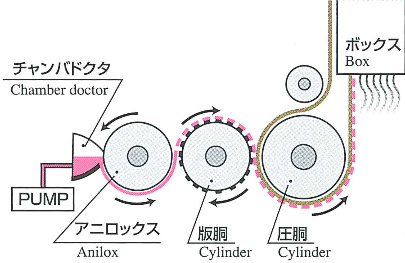 Transfer ink by ligth pressure (Kiss-Touch).
Plate cylinder control does not affect film traveling
"Karami" "Marginal" are typical problem
Machine size and Drying capacity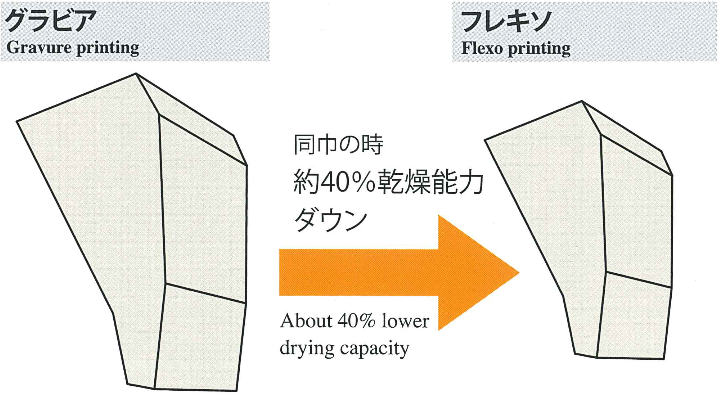 Flexo Water-base printing requires less Heat volume compare to Gravure
Inking mechanism and Cleaning process
Gravure printing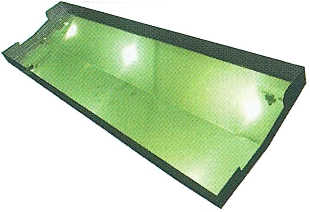 Always volatilize ink and have viscosity variation
Cleaning separately cylinder, furnisher roller, doctor, ink pan.
Large amount of ink left.
Flexo printing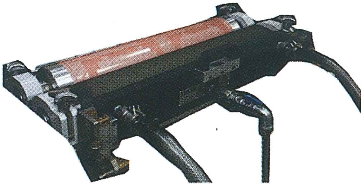 Cleaning together enclosed circulation unit.
A very small amount of circulating ink.
Xpress
Xpress
Xpress changes Super short-run jobs into more profitable jobs by adopting Flexo advantages.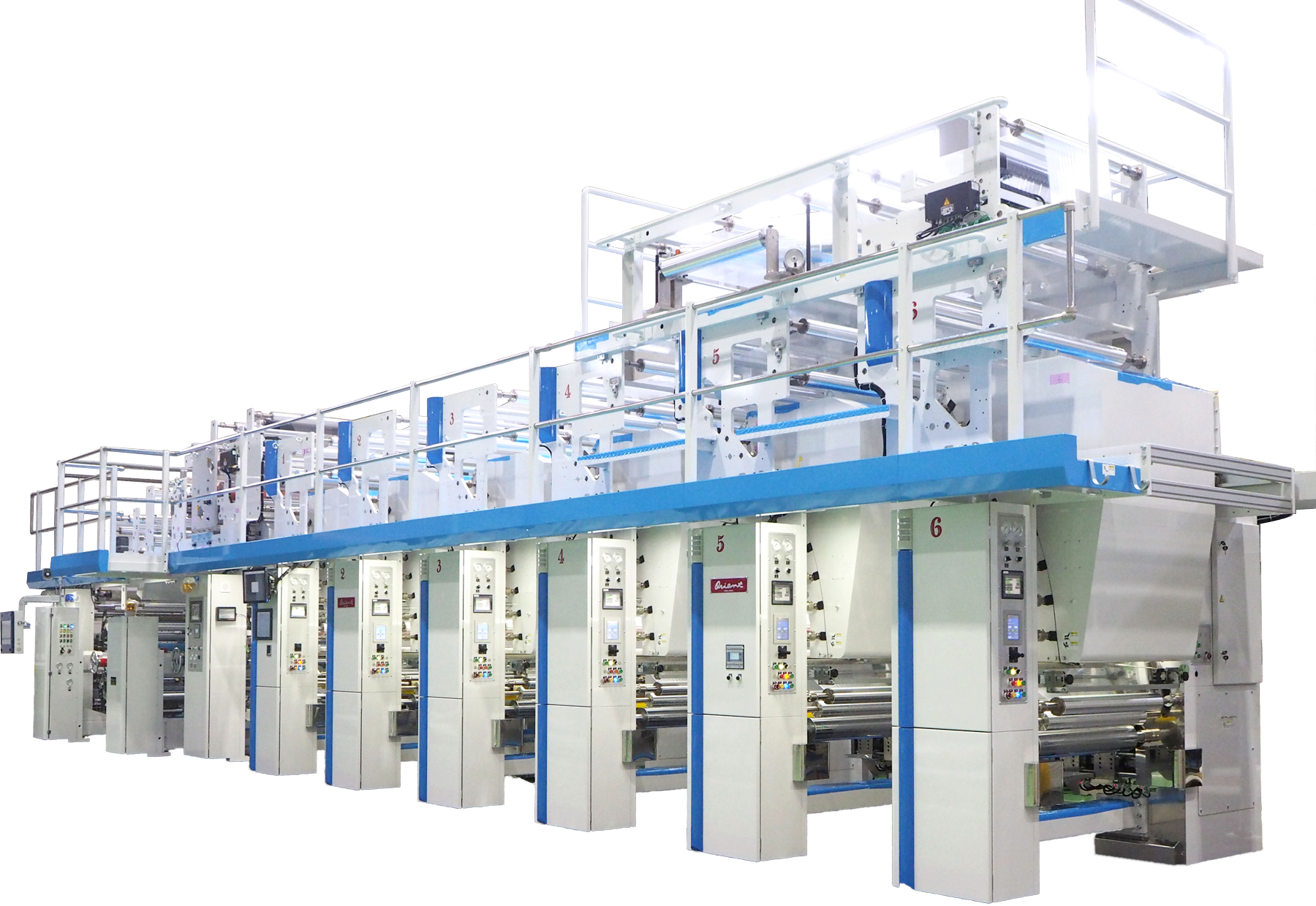 Xpress
Machine Speed
170m/min
Repeat Length
280-600mm (Stepless Repeat)
Web Width
300-600mm
Web Roll Diameter
Max Φ400mm
Pressure Control
Numerical control with servo motor
Printing Unit
In-Line Unit, Sectional(Gearless) Type
Drying System
Hot Air Blowing (Electric, LPG, Steam)
Machine Dimension
(L)14000 × (W)2800 × (H)2800mm
Xpress (Wide)
Xpress (Wide)
Wide width Flexo press focusing on Paper printing ー Superior print color to Gravure and high speed with Water based ink.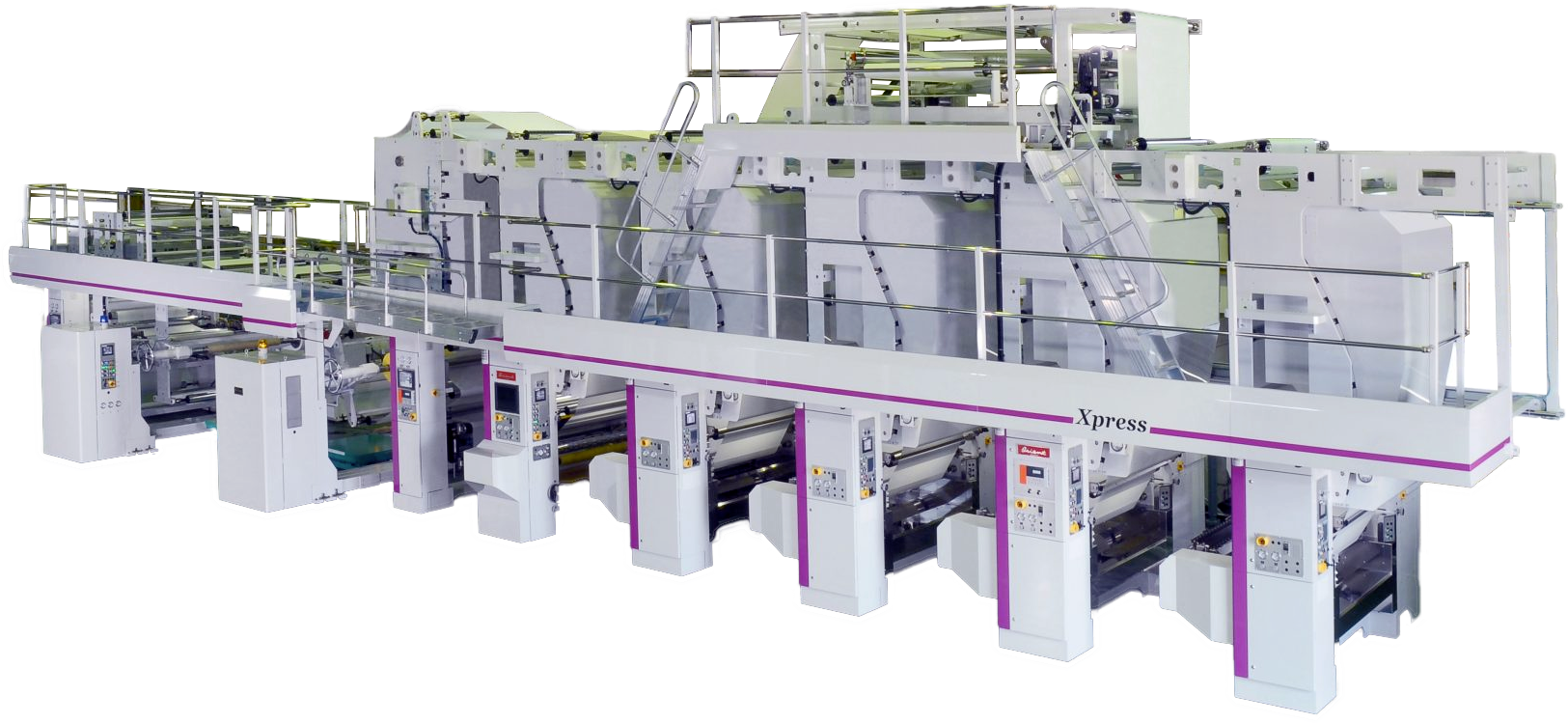 Xpress (Wide)
Machine Speed
300m/min
Repeat Length
400-900mm (Stepless Repeat)
Web Width
600-1300mm
Web Roll Diameter
Max Φ1000mm
Pressure Control
Numerical control with servo motor
Printing Unit
In-Line Unit, Sectional(Gearless) Type
Drying System
Hot Air Blowing (Electric, LPG, Steam)
Machine Dimension
(L)18500 × (W)6000 × (H)5500mm